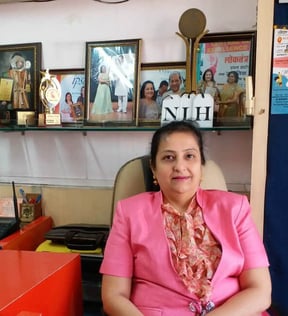 New Learning Horizons (NLH) is the fastest growing Fun Filled Activity & Self Development Institute providing Low Cost Home Based franchising across the globe.
Established in 2008 by DHIRAL PANCHMATIA it is an ISO 9001:2015 certified Institute and provides scientifically designed and unique trademarked education program.
What We Do...
"Enriching Children's future" - With Fun Filled Activity & Self Development Classes
& "Empowering Women" - With Home Based, Low Cost Franchisee
Our Programs
Write-Well - Handwriting & Calligraphy Program
Easy Math - Concepts of Vedic Math
Rubic's Cube
Coding & Robotics
Computers
Chess
Pre-Primary
Phonics
Tuitions - Maths, Science, Hindi
Languages - English, Hindi, Spanish, Italian, German, French, Sanskrit
Music & Dance - Indian Classical, Piano, Guitar, Zumba...